Corinna Bergemann – Soprano
As a child, Corinna Bergemann was already a member of the Hamburg State Opera's Children's Choir, the world-famous Hamburg Alsterspatzen. After an intensive musical education at school, she studied singing at the Hochschule für Künste in Bremen with Prof. G. Schreckenbach. Master classes at home and abroad with Thomas Mohr and the Belcanto Institute New York complemented her studies.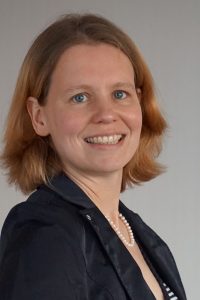 Corinna Bergemann is a sought-after oratorio singer who has made her mark as a soloist on concert tours of the Philharmonia Choir Hamburg and as a member of the Musica Viva Chamber Choir at home and abroad. As a temporary member of the Rundfunkchor Berlin she has worked in several productions under Simon Rattle. Her repertoire includes the great oratorio parts.
In 1999, together with Clemens Bergemann, she founded the Hamburg Children's Choir Cantemus, with whom she was on the road as a voice trainer. Her efforts to work with children's voices were complemented by the annual symposia of the University of Leipzig on children's and youth voices. They gave decisive impulses for a work with children's voices that is now recognised beyond Hamburg's borders.